What do past and current clients say about working with me?
"Casey thoroughly researches the topic and audience for each piece she writes, so the final product comes across as being written by an industry expert. She understands the balance between striking a professional tone while still being approachable and enjoyable to read – this is a rare quality. Casey also understands the importance of SEO and keyword ranking, which she will weave into her writing to help your business." Amelia Wilson, content marketing manager, SeniorAdvisor.com
"Casey has become one of our go-to writers in The Business, The Motley Fool's more mainstream coverage of the business ramifications of trending events. We know we can ask her to write a story and it will come back quickly, accurately, and in line with our guiding acronym of OPERA (opinion, perspective, expertise, research, analysis)." Roger Friedman, president, The Motley Fool Blog Network
"Casey is an extremely talented writer. Her content is always interesting, easy to read, and incredibly professional. She's also absurdly reliable, which means she hits every deadline with high-quality work that's ready to print." Michael Needham, web editor, Vertive, Inc. – Creator and Publisher of Offers.com
"I would not hesitate to recommend Casey as one of the finest writers I have ever worked with–she was fast, dedicated, and able to write to whatever style required. And Casey's fun personality translated into a person it was a true pleasure to work with." Roger Munford, past director of content, Vertive, Inc.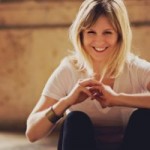 "Casey soon became our most reliable freelancer and an indispensable part of our team. Eventually our team would look to Casey for input on process and developing new types of content–she'd take those projects and run with them. Casey comes highly recommended as a professional writer who produces beautiful SEO and marketing copy. She's reliable, honest, and worth every penny." Michelle Friedrichs, former lead web editor, Vertive, Inc.

"She has a remarkable ability to create content that is consistently fresh, interesting, and useful. Casey has written over one thousand pieces–long-form and short-form–for Offers.com, each with her standard ingenuity and wit. Every other Vertive freelancer is judged against her quality, timeliness, and professionalism, and no one ever comes close. If you have an opportunity to hire Casey, do it." Shannon Byrne, past associate web editor, Vertive, Inc.